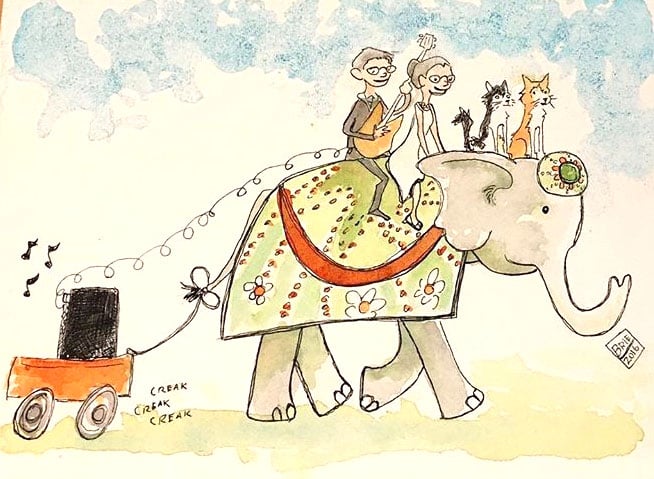 Hello! This listing is not for these people, and or dogs, unless they are your people and or dogs, in which case you already own these paintings! But you could own a painting like this!
If you're looking for a unique gift for loved ones, or yourself then commissioning me is the perfect solution.
The Fine Print:
1. Commission grants you a single painting that is roughly 11 inches by 7.5inches. This painting uses high quality 300lb cotton watercolor paper and archival acrylic inks.
2. Painting can contain up to 5 figures--people, dogs, superheroes, whatever. More than 5 will require extra charges at a rate that will depend on how many you want and whether they will fit on the sheet of paper. Extra charges will be paid before work begins.
3. You are granted two edits to the sketches before painting begins.
4. I retain all rights to commercial reproduction of the painting. (In other words you can't decide to purchase a painting and then sell prints of it or use it in any commercial way. I mean I'm open for that kinda thing, but pricing for licensing work is a different matter.)
5. Painting will be delivered in the 1st quarter of 2019 (by March 31st). This listing is for work that will be delivered AFTER Christmas.
6. I reserve the right to turn down a commission, in which case you will receive a complete refund.